Train at Sirchie, a Host Department, or Virtually
Give yourself and your team the opportunity to build your skills with Sirchie training. Sirchie has a long history of providing hands-on training experiences for law enforcement around the globe, training thousands of law enforcement professionals on proper techniques and providing opportunities for hands-on experience working with crime scene investigation and forensic tools.
COVID-19 Safety while at Sirche
We're commited to providing a safe learning environment for students during these challenging times. To ensure your safety, Sirchie will conduct daily COVID screenings on each class participant, provide masks & hand sanitizer, and practice safe distancing.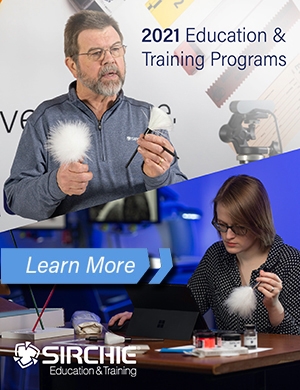 Where to stay when attending training at Sirchie: We have negotiated lower rates for our students at area hotels. Click here for more information.
View our full line of free webinar trainings HERE (Some videos are password protected, please email training@sirchie.com for more information)