ORDERING INSTRUCTIONS
All business correspondence and orders should be addressed to:
SIRCHIE
100 Hunter Place
Youngsville, North Carolina 27596 USA
Payment Terms
We will extend open billing to United States federal, state and local government agencies in good standing. Please provide a purchase order number or voucher with your order. Terms of payment are net 30 days from invoice date. Late payment charges equal to 1.5% will be added to any unpaid balance each month. Other customers may either apply for open billing or pay by credit card (Visa, MasterCard or American Express) prior to shipping. All prepaid orders will include shipping and handling charges. We will collect sales tax for customers who are not tax exempt in California, Indiana, Michigan, New Jersey, New York, Wisconsin, Washington DC, Virginia, Georgia and North Carolina only. Please provide your tax exempt certificate.
Miniumu Orders
The minimum dollar value for a domestic and international order is $25.00 and $250.00 respectively (excluding shipping and handling charges).
Shipping/Handling Charges & Delivery Times
Shipments to United States destinations are shipped F.O.B. Youngsville, North Carolina, USA or SIRCHIE®'s shipping point. Most small packages are shipped via UPS, FedEX or other common carrier. As directed by the purchaser, shipments may be made by their chosen carrier using freight collect or third party billing. Large orders and/or fragile items may be shipped by UPS Freight or FedEx Freight LTL.
Shipping charges will be based upon the size, weight and destination of the order and will incur an additional handling/processing charge. Please contact your SIRCHIE® sales representative for an estimate if desired.
We also offer express shipments in a variety of options from Next Day Early A.M. to 3-Day Select. Contact a SIRCHIE® sales representative for more details and express rates. For express shipments of hazardous goods, customers must contact a SIRCHIE® sales representative for availability and applicable charges.
The following map shows estimated shipping transit times from date of shipment from Youngsville, North Carolina.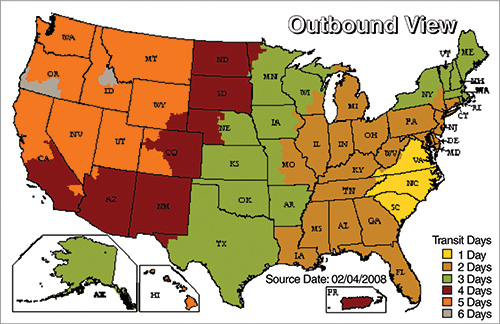 Hazardous Shipments are made in full compliance with the Hazardous Materials Regulations set forth in either Title 49 of the U.S. Code of Federal Regulations (49CFR) or the International Air Transport Association (IATA). Certain products in our catalog are classified as hazardous goods and subject to a hazardous materials surcharge. These products are identified by the hazardous symbols listed below.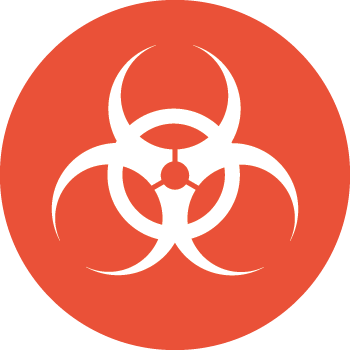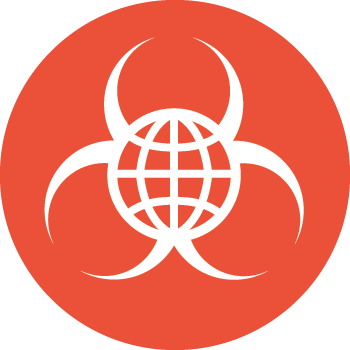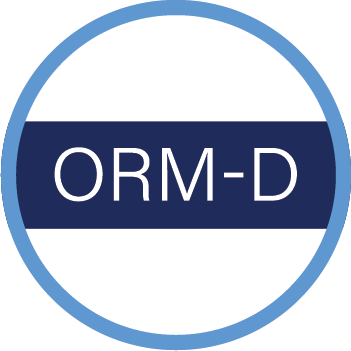 Returns and Exchanges
We will accept all unused products returned to us within 7 days of prior authorization. Please provide your authorization number on the packaging and return to the address above. A 20% restocking charge will be applied to the order and shipping charges must be prepaid. Please understand that special orders are not returnable under any conditions.
International Orders
Certain products sold by SIRCHIE require specific U.S. Department of Commerce approval prior to export (shipment outside the United States). For exports made by SIRCHIE, SIRCHIE's International Department will apply for a license upon receipt of all necessary information required by SIRCHIE in its sole and absolute discretion. SIRCHIE reserves the right to refuse shipment to any customer who fails to show satisfactory compliance with applicable export regulations. Purchaser preferred freight forwarders must be vetted and approved by Sirchie's Export Compliance staff prior to any shipment.
SIRCHIE goods are controlled by the U.S. Government and authorized for export only to the country and end user identified. Goods may not be resold, transferred, or otherwise disposed of, to any other country or person without first obtaining approval from the U.S. government or as otherwise authorized by U.S. law and regulations. Items exported under a license may be subject to post shipment verification by the U.S. Government.
Unless other arrangements are agreed to by SIRCHIE in its sole and absolute discretion, Foreign Orders require prepayment or an irrevocable letter of credit, acceptable to SIRCHIE, advised and confirmed by a major United States bank, payable in U.S. Dollars upon standard proof of shipment. All banking charges, including those of negotiating and paying banks, documentation, legalization and/or authentication charges are to be paid by the purchaser.