NARK II Mollies Kit 50 Tests plus Neutralizer
The NARK200MLE Mollies Kit contains 50 individual tests to help law enforcement presumptively identify substances identified as Mollies on the street and includes test kits for substances that are currently being sold as Mollies. Kit details are in the Additional tab.
This kit consists of:
2 - NARK20032 Mollies Reagent, 10/box
1 - NARK20029 2C Reagent, 10/box
1 - NARK20015 Meth/MDMA (Ecstacy) Reagent, 10/box
1 - NARK20024 MDPV (Synthetic Cathinones) Reagent, 10/box
1 - KCP1000 Plastic Copolymer Carrying Case
1 - Mollies Sequential Testing Chart
You can easily reorder individual test kits by individual part number/substance as needed.
Testing should follow the Mollies Sequential chart below: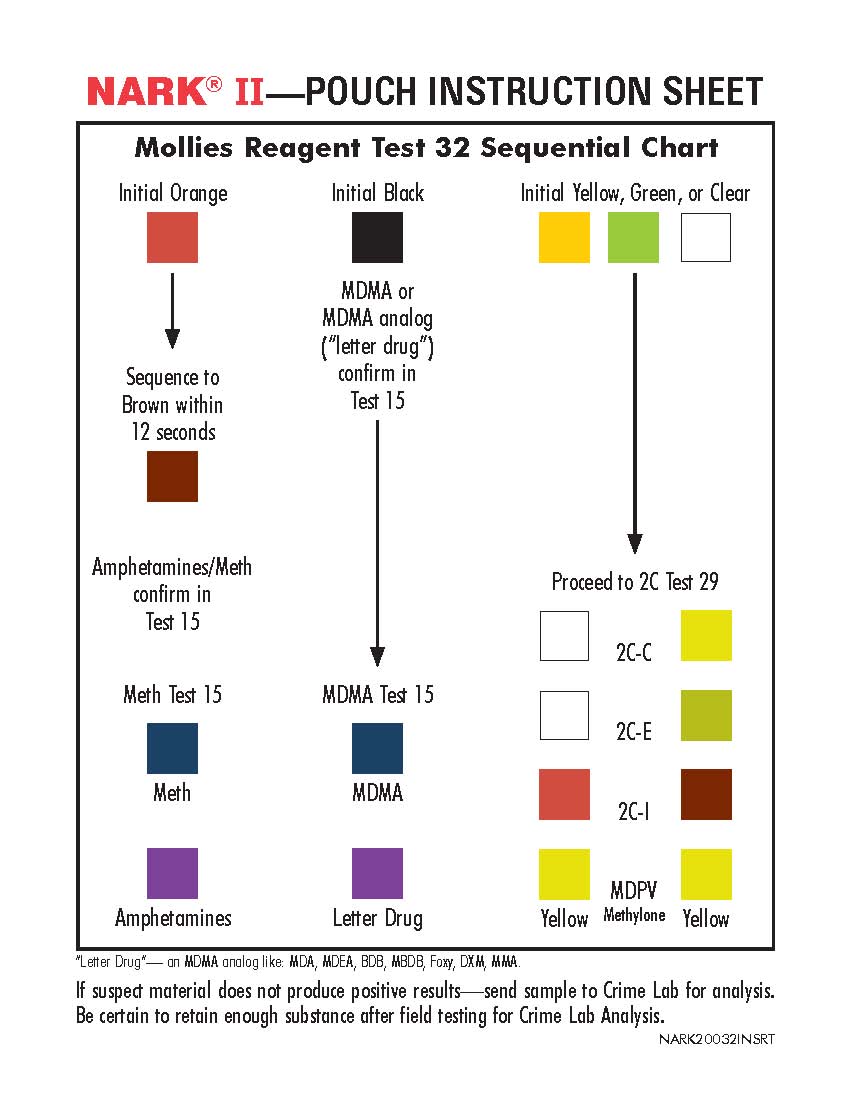 For Sale to Law Enforcement Only!
NOTE: ALL TEST RESULTS MUST BE CONFIRMED BY AN APPROVED ANALYTICAL LABORATORY! The results of this test are merely presumptive. NARK® only tests for the possible presence of certain chemical compounds. Reactions may occur with, and such compounds can be found in, both legal and illegal products. This test must be administered following its specific instructions and may be used in conjunction with other reagents in the NARK® II Sequential Testing System.
Product Restrictions
Restricted to LEO
HAZMAT Shipping Charge