We've gone Virtual!
We are pleased to bring our Evidence Collection Accelerated Training Program to the comfort and safety of your home or office. This new online training delivers the best possible instructive experience during these challenging and uncertain times. Classes are taught by the same experienced, knowledgeable instructors that teach at our state of the art facility in Youngsville, NC. You will learn the same techniques you need to accomplish your mission: scientific methods of collection, identification, evaluation and preservation of physical evidence.
Our virtual classes will be offered quarterly. Pricing includes a starter kit that will have all the items you need to participate in the hands-on portion of our training. We hope to "see" you soon!
All participants must have camera capability in order to attend class.
You need to attend this program if:
You process crime scenes

You want to learn more about the best tools and techniques used to process crime scenes

You want to find as much evidence as possible at the crime scene


Course Curriculum
Crime Scene Evaluation and Documentation
The various types and categories of physical evidence are reviewed with the emphasis being placed on the proper procedures for securing the crime scene and preparing to collect evidence.
Fingerprint Powders
The proper use of oxide, metallic and magnetic powders is discussed. Students will develop latent prints on a variety of surfaces such as porous and non-porous, glass and polished metals. Photographic techniques are covered along with the use of various print lifting devices such as tape, hinge lifters and rubber lifters.
Processing Latent Prints with Chemicals
During this segment, students will develop latent prints on paper and cardboard surfaces, utilizing iodine fuming, ninhydrin and silver nitrate. Chemical fixatives and removers will also be covered as well as the chemical development of latent blood prints. A second period is devoted to the development of latent prints using cyanoacrylate (superglue) fuming techniques. Students will also learn the latest methods of locating and photographing latents without powder or chemical processing with Sirchie's Krimesite™ Imager.
Basic Photography and Crime Scene Sketching
Various procedures for taking crime scene photographs are discussed as well as the proper techniques for constructing crime scene sketches.
Physiological Fluids
Students learn to identify physiological fluid stains, including blood and seminal fluid, using various testing methods. Students will use chemical reagents, such as luminol, to detect invisible traces of blood. The proper collection and handling of evidence in rape cases and sex crimes will be covered.
Firearms Residue Collection
Students will learn the proper methods for collecting primer and gunpowder residues from the suspected shooter's firing hand.
Tire, Footprint, Toolmark Casting
Impression evidence types and their value in criminal investigation will be reviewed. Students will have the opportunity to experience first hand the casting of footwear and tire impressions with various materials. In addition, casting of tool marks and other impressions will be demonstrated.
Course Review and Final Examination
A comprehensive examination will be given at the end of the course, covering materials discussed and demonstrated.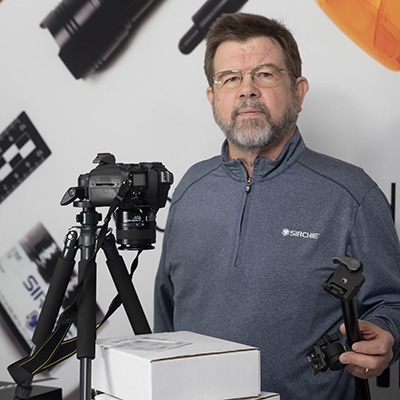 Your Instructor
David Alford is a retired FBI Special Agent with over 20 years of
experience and served as one of the founding members of the
FBI Evidence Response Team (ERT). David has investigated
domestic and international violent crimes and bombings,
including the Polly Klaas kidnapping and murder, the Unabomber's
cabin and the 9/11 Pentagon scene. In the six years before joining
the FBI, David acted as a Forensic Serologist, Hair and Fibers
Examiner and a Bloodstain Pattern Analyst for the Kentucky State
Police Crime Lab.