Students can come to our campus or stay home and take this class virtually via Zoom.
Please choose between "Virtual" or "Sirchie HQ" in the dropdown menu above named "Session Location"
COVID-19 Safety while at Sirchie
We're committed to providing a safe learning environment for students during these challenging times. To ensure your safety, Sirchie will conduct daily COVID screenings on each class participant, provide masks & hand sanitizer, and practice safe distancing.
Forensic Photography for Identifying/Visualizing and Documenting Evidence Beyond the Visible Spectrum Via InfraRed Radiation (IR Light) and Alternate Light Sources (ALS)
Crime scene and forensic photography - within the visible spectrum - remains the most utilized and thorough means of documenting crime scenes and various forms of forensic evidence. However, due to the lack of understanding, training, experience, and equipment, detectives and CSI personnel fail to properly scan for, identify, and document evidence that will likely aid the investigation and prosecution.
Crime scene personnel vary greatly in their understanding of forensic photography in the visible spectrum, and have even less an understanding of photography in the ultra-violet (UV) and infrared (IR) spectra outside the visible. In many cases the crime scene professional has no training, or knowledge of locating and then documenting evidence that falls outside the visible spectrum.
This lack of understanding causes missed opportunities to locate, visualize, and properly capture evidence that may be crucial in identifying suspect(s) and/or verifying that a reported crime occurred as alleged.
Recent fielding of "IR" cameras has created a situation where agencies have the equipment to advance their crime scene processing to an enhanced, and more efficient level, however, few personnel charged with deploying these tools understand how to utilize the camera and light sources properly.
This state-of-the-art course will train attendees to a competency that will allow them to properly utilize a dSLR camera in the manual mode. After learning about visible spectrum photography, attendees will also learn how to visualize- scan-identify-image evidence requiring the use of ALS, UV, and IR energy. Common types of evidence requiring the use of ALS for visualization and imaging include, semen, saliva, urine, gunshot and explosive residue, fluorescent fingerprint powders, hairs/fibers, inks, and other trace evidence. Attendees will also learn how to utilize their cell phone cameras to scan – with or without imaging - evidence for traces of blood, GSR, subcutaneous bruising, obliterated tattoos, and obliterated writing with multiple inks.
The course will open with training of basic photography principles, including the exposure triangle, an introduction, or "tour" of the dSLR camera, followed by hands-on practical exercises with visible spectrum and beyond visible spectrum cameras.
Sufficient DSLR cameras, lenses, tripods, alternate light source kits, specific nanometer "barrier" filters, and props will be provided for attendees.
Attendees are encouraged, but not required, to bring their own/agency "normal spectrum" DSLR cameras, as well as, an "IR" camera if outfitted. Neither camera is required for attendance.
Forensic science professionals in all disciplines that are charged with imaging crime scenes, or forensic evidence, will benefit from this workshop.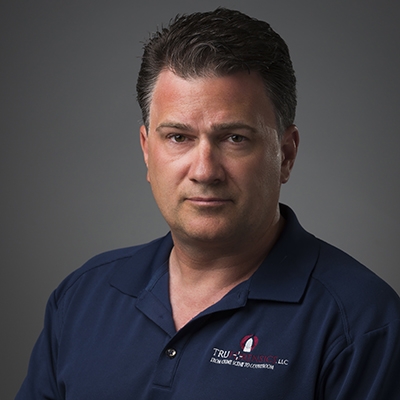 Your Instructor
Dave Pauly retired from The U.S. Army Criminal Investigation Command as a Special
Agent-in-Charge/Commander and Forensic Science Officer. He performed duties
in over a dozen states and frequently worked with local, state, and federal agencies.
He holds a Master of Forensic Science degree from The George Washington University,
is a 1998 graduate of the FBI National Academy, and is currently the Director of
Applied Forensic Science at Methodist University in Fayetteville, N.C.