COVID-19 Safety while at Sirche
We're commited to providing a safe learning environment for students during these challenging times. To ensure your safety, Sirchie will conduct daily COVID screenings on each class participant, provide masks & hand sanitizer, and practice safe distancing.
I was first introduced to the following quote while attending a footwear class presented by the Northeastern Association of Forensic Scientist in Providence, Rhode Island in October 1990. "If the law has made you a witness, remain a man (woman) of science. You have no victim to avenge, no guilty or innocent person to convict or save – You must bear witness within the limits of science." It was introduced by Ernie Hamm of FDLE during his lecture and was spoken by Dr. Paul C. Brouardel who was the Chair of Forensic Medicine, Sorbonne 1897. This is a truth that every forensic scientist must be conscious of from the crime scene to the courtroom. We must ALWAYS present the TRUTH. Also, we must understand that the court system is here for that reason. This class is designed to help Forensic Science Practitioners prepare for direct questioning from the prosecutor and cross-examination by the defense attorney. It also explains the process necessary to be accepted by the court as an expert witness and once accepted how to successfully testify as a forensic expert.
-Johnny Leonard (instructor)
Curriculum:
How to overcome anxiety about your testimony
Understanding the Federal rules of evidence
Awareness of the Daubert Standards and its challenges to the science
Understanding how to reply to the PCAST report
Effective communication during testimony
Day 1
Registration/Introduction
The ACE-V Methodology for various Disciplines
Understanding the Frye and Daubert Standards
Frye and Daubert Standards under the Federal Rules of Evidence
Frye and Daubert States
Pre-Trial Conferences with District Attorneys
Preparing for Effective Direct Examination
Understanding the Role of Voir Dire in Court
Day 2
Preparing for the Effective Cross Examination
Various Defense Tactics
Effective Communication Skills
Verbal and Non-Verbal Communication Techniques
Preparing Effective Visual Aids and Court Charts
Understanding and Responding to the PCAST Report
Preparing an Effective Curriculum Vitae (CV)
Presentation of Certificates and Closing Remarks
This course has been approved for Certification and Re-Certification Training credit by the IAI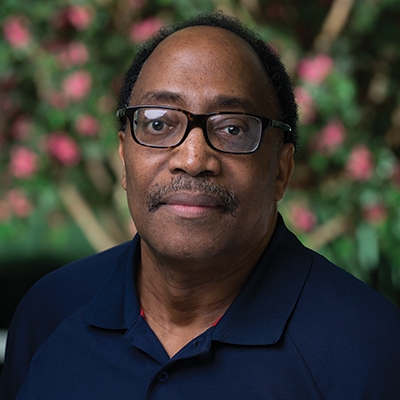 Your Instructor
Johnny Leonard is a retired Deputy Director of the City‐County Bureau of Identification in Raleigh, NC and is both an I.A.I. Certified Latent Print Examiner and Footwear Examiner. He has also worked for the FBI and the NC State Bureau of Investigation. He has been a latent fingerprint examiner for the past 38 years and has over 49 years of fingerprint experience. During the past 42 years he has instructed over 200 classes and trained more than 2500 students in the science of fingerprints.