Progressive Identification Card, 11" x 14"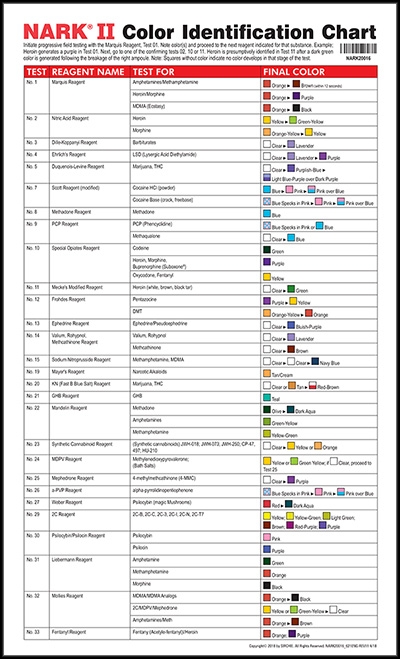 For Sale to Law Enforcement Only!
NOTE: ALL TEST RESULTS MUST BE CONFIRMED BY AN APPROVED ANALYTICAL LABORATORY! The results of this test are merely presumptive. NARK® only tests for the possible presence of certain chemical compounds. Reactions may occur with, and such compounds can be found in, both legal and illegal products. This test must be administered following its specific instructions and may be used in conjunction with other reagents in the NARK® II Sequential Testing System.