When control of an area is a priority, establish and maintain security by creating perimeters quickly and efficiently with our barrier tape.
Eye-catching black lettering is printed on brilliant yellow or red polyethylene.
The tape is three inches (7.5 cm) wide by 1,000 feet (300 m) long.
Warning repeats every 31 inches..
Please note: Bulk packaged rolls do not come with dispenser boxes.
Get barrier tape with your department name, or in any language. Custom barrier tape available with a minimum order of 96 rolls. Call for quote.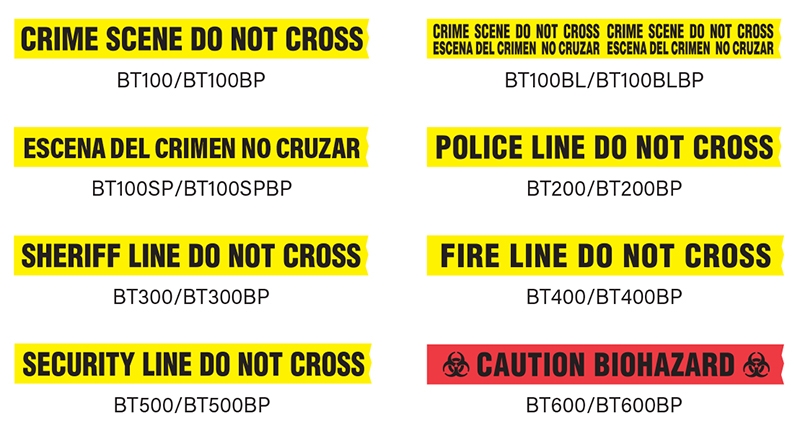 You may also be interested in the following product(s)